Go Girl, Go for IT 2020
Expressions of Interest are open
It's hard to believe that our 2018 event was over a year ago. The team at Go Girl, Go for IT are busily ramping up for our 2020 event. We'll be announcing the date very soon, so register your interest in attending to ensure your school doesn't miss out.
The 2020 event is set to be an exciting mixture of interactive presentations, workshops and demonstrations and an ever-popular Careers Expo.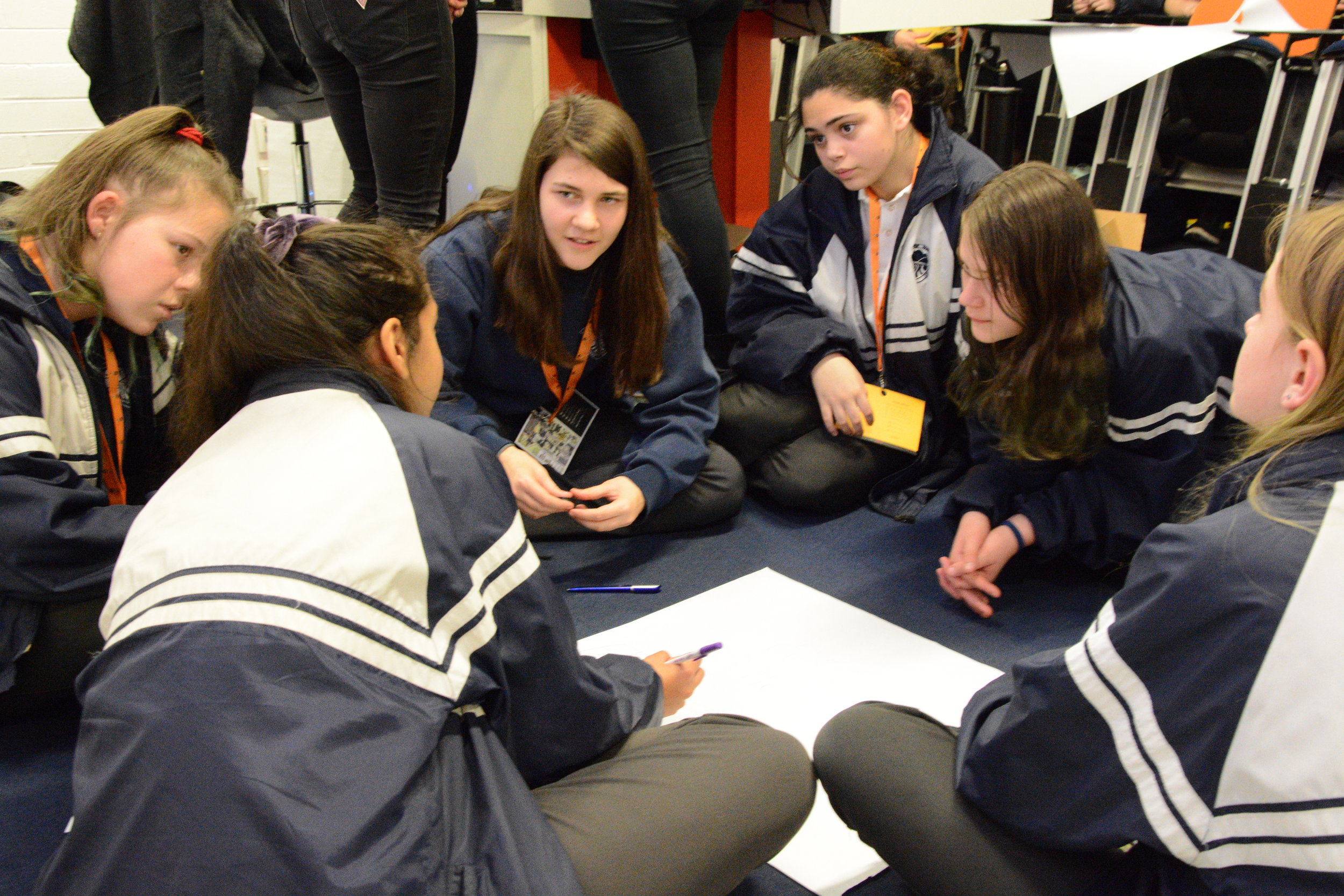 Workshops are designed as a 45-minute interactive session, including time for questions and discussion. Approximately 30 girls to explore topics, learn new tech skills, get hands-on and see the real-world roles in STEM.
Approximately 45 minutes long, the Super Workshops accommodate over 100 students at a time and showcase the amazing things that are possible with a future in IT. Speakers selected for these workshops are highly engaging and are from companies leading the way in STEM. Your students will walk away inspired and more aware of what a future in STEM could be for them.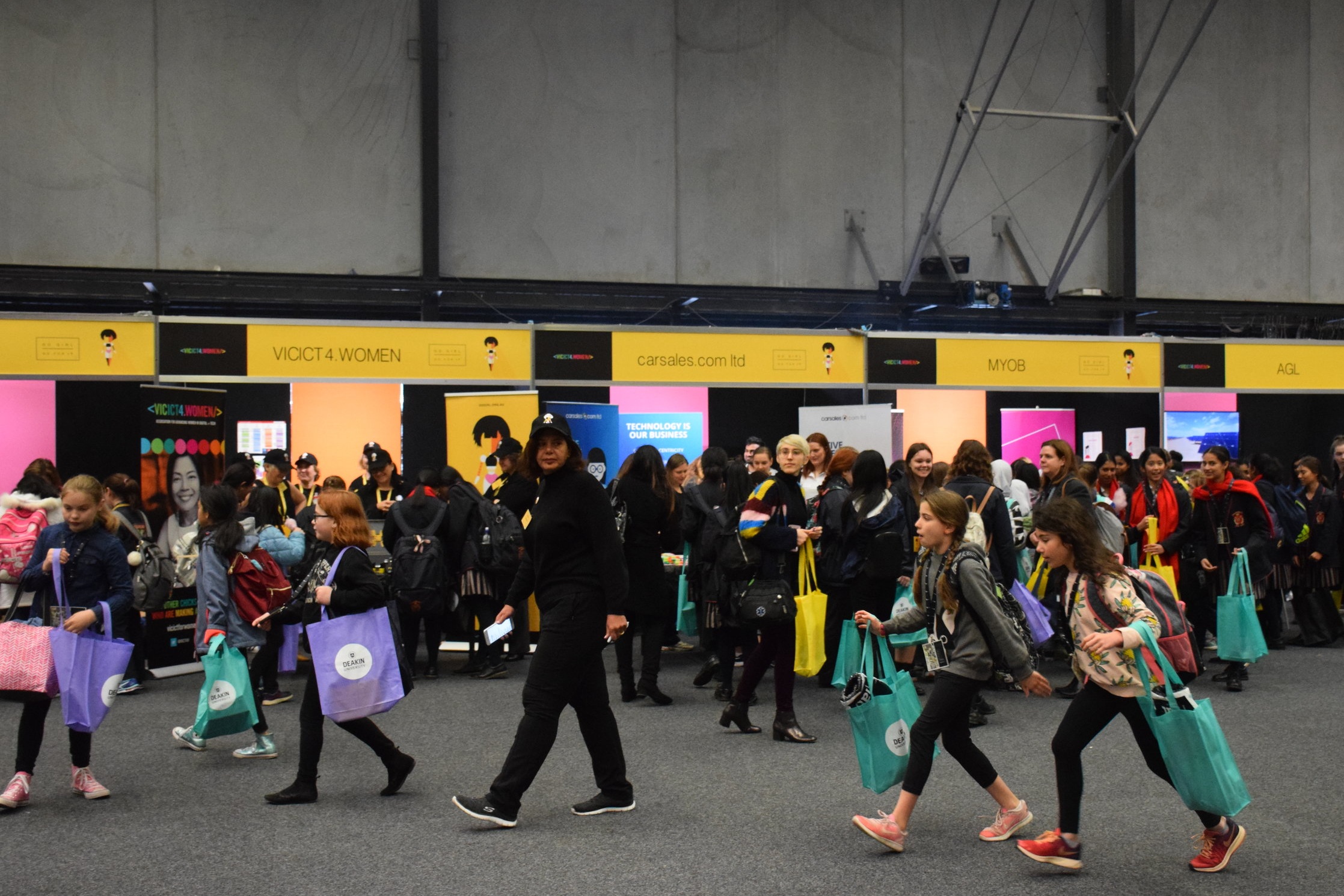 The event also highlights the breadth of careers in STEM. The Careers Expo brings together a myriad of leading employers who are ready and willing to provide advice, insights, hands on challenges and of course swagger (merchandise)!
Teacher Professional Development
While the girls are hearing from some of the best in the industry, teachers can take time for their own professional development. These sessions are designed to provide insight on teaching resources and information on digital trends. There are up to three different sessions throughout the day and can contribute to teaching CPD points (expressions of interest pending).
Express interest in your school to attend below: